Helping Golfers Putt Well
Here at Frankly Golf we have been dedicated to helping golfers since Frank and I founded the company at The Open Championship at St Andrews in 2000.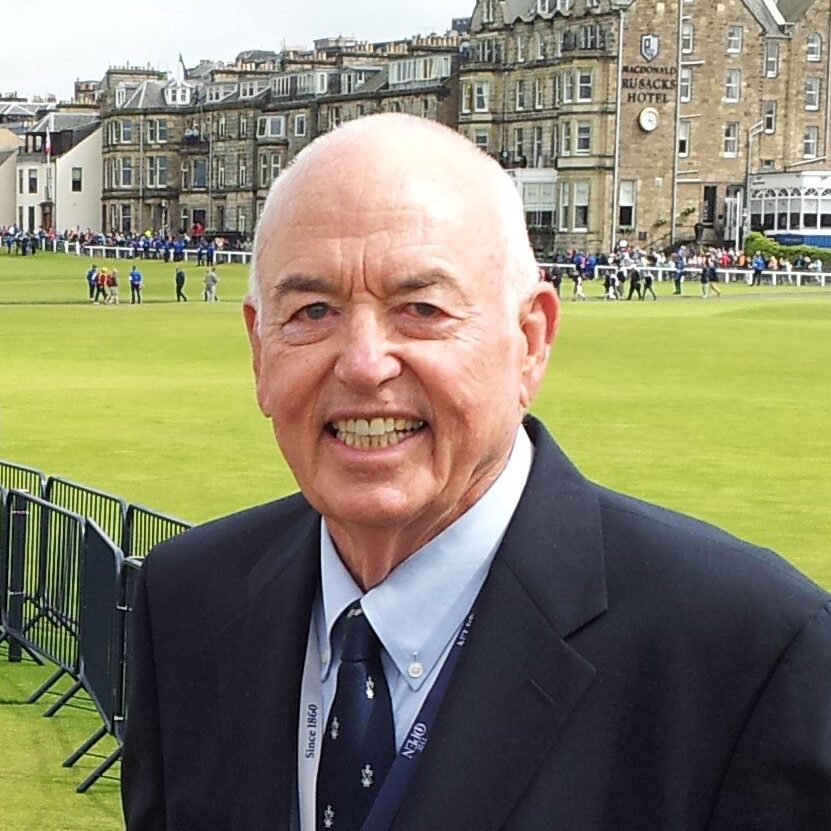 FRANK THOMAS
Invented the graphite shaft

Introduced the Stimpmeter

USGA Technical Director for 26 years

Set equipment standards for golf industry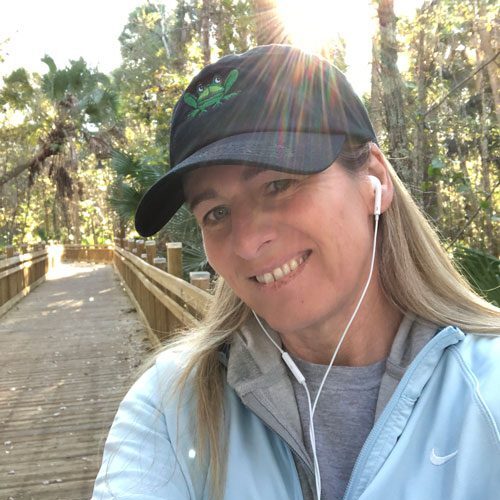 VALERIE THOMAS
M.Sc. (Med. Sci.) Sport and Exercise Science

Played golf for Scotland and Florida State Golf Association

Former Editor of Golf Science International, a publication of the World Scientific Congress of Golf
1963
Frank Thomas and a friend sail from South Africa to America in a 25 foot sailboat "Banshee".
1969
Invents the graphite golf shaft while with Shakespeare Sporting Goods.
1974
Joins USGA as Technical Director. Tests and governs all equipment used in the game of golf.
1977
Introduces the Stimpmeter to the world of golf.
1979
Directs the development of the GHIN Handicap System.
1983-2000
Directs the design and oversees the development of the USGA Research and Test Center. Directs the development of the Indoor Test Range used to measure the aerodynamic properties of golf balls.
2000
Birth of Frankly Golf at Open Championship, St Andrews
2001
Launch of www.franklygolf.com. Joins Golf Digest as Chief Technical Advisor. Introduces F-16 putter.
2002-2004
2003: Joins The Golf Channel as Chief Technical Advisor.
2004: Speaks to golfers and PGA professionals all over the USA, Australia, Africa and Europe.
2004: Growing the Game Research project, a study of over 18,000 golfers' preferences.
2005
Established Putting PAD, a leading research center and putting academy in Orlando Florida.
2007
Frankly Frog commercial to air on The Golf Channel, week beginning 30th April.
Frankly Golf Receives a Certificate of Registration for the color PINK as a Trademark on Golf Putters.
Three time Major winner Larry Nelson and his son Josh putt their way to victory at the Father Son Challenge with The Frog.
2008
Authored "Just Hit It, Our Equipment and Our Game".
Authored "Dear Frank: Answers to 100 of Your Golf Equipment Questions".
Frank Thomas adds to the Frog Family with the introduction of the Blade Frog, a blade with forgiveness.
Frankly Golf "Growing the Game" research is presented at the World Scientific Congress of Golf at Arizona State University.
2009
Frankly Golf participates as a sponsor of the 2009 PGA Tour Children's Miracle Network Championship at Disney in Orlando, FL.
Frankly Golf exhibits at Golf Europe 2009, Europe's biggest golf show and Frank speaks at education conference.
Frank delivers keynote address to the South African Golf Summit at Fancourt, South Africa.
2010
Created the online Certified Putting Instructor (CPI) Course for PGA and LPGA professionals ongoing education.
2011
Authored From Sticks and Stones: The Evolution of Golf Equipment Rules.
Presented Lifetime Achievement Award for Services to the Golf Industry by the PGA of South Africa.
2012
Authored The Fundamentals of Putting.
Putting PAD Student Andy Zhang Becomes Youngest Player to Qualify for U.S. Open.
Frank is a Keynote speaker for the World Scientific Congress of Golf in Phoenix, AZ talking about "The Importance of Science in Golf: Applying Technology to Putting Instruction".
CPI Scholarship scheme launched to select PGA professionals in Great Britain and Ireland, Denmark, South Africa and LPGA.
2013
Golfing World Airs Frankly Golf Putting Tips on 67 TV platforms in 50 countries.
Putting PAD Student Yu Liu Wins SRIXON XXIO Ladies Open in China.
2014
Frank Stars in UL Innovation Series on The Golf Channel.
2015
Introduction of the Frog Stick, the ultimate practice putting device.
Frank's Ground-breaking Putting Article Published in Golf Digest.
Putting PAD student Angel Yin Wins Annika Invitational. 
2016
Frank lends his expertise as a judge on Wilson Golf's Driver vs Driver a TV show which aired on Golf Channel.